A profound shift is happening in the way enterprises approach people management. Human Resource departments are realizing that traditional HR practices don't support Agile teams and the needs of today's rapidly changing business environments. To bridge this gap, Agile HR Explorer provides learners with the guidance needed to align HR practices with the SAFe transformation and their Agile teams.
This one-day introductory course is designed for HR professionals and leaders in a Lean-Agile environment to gain a high‐level understanding of Agile methodology and its influence on Human Resources. In Agile HR Explorer, learners will explore the new world of work and learn why Agile is instrumental in creating more stable, responsive, and successful organizations.
The course was created by one of the leading thought leaders in the world of Agile HR, Just Leading Solutions (JLS)©.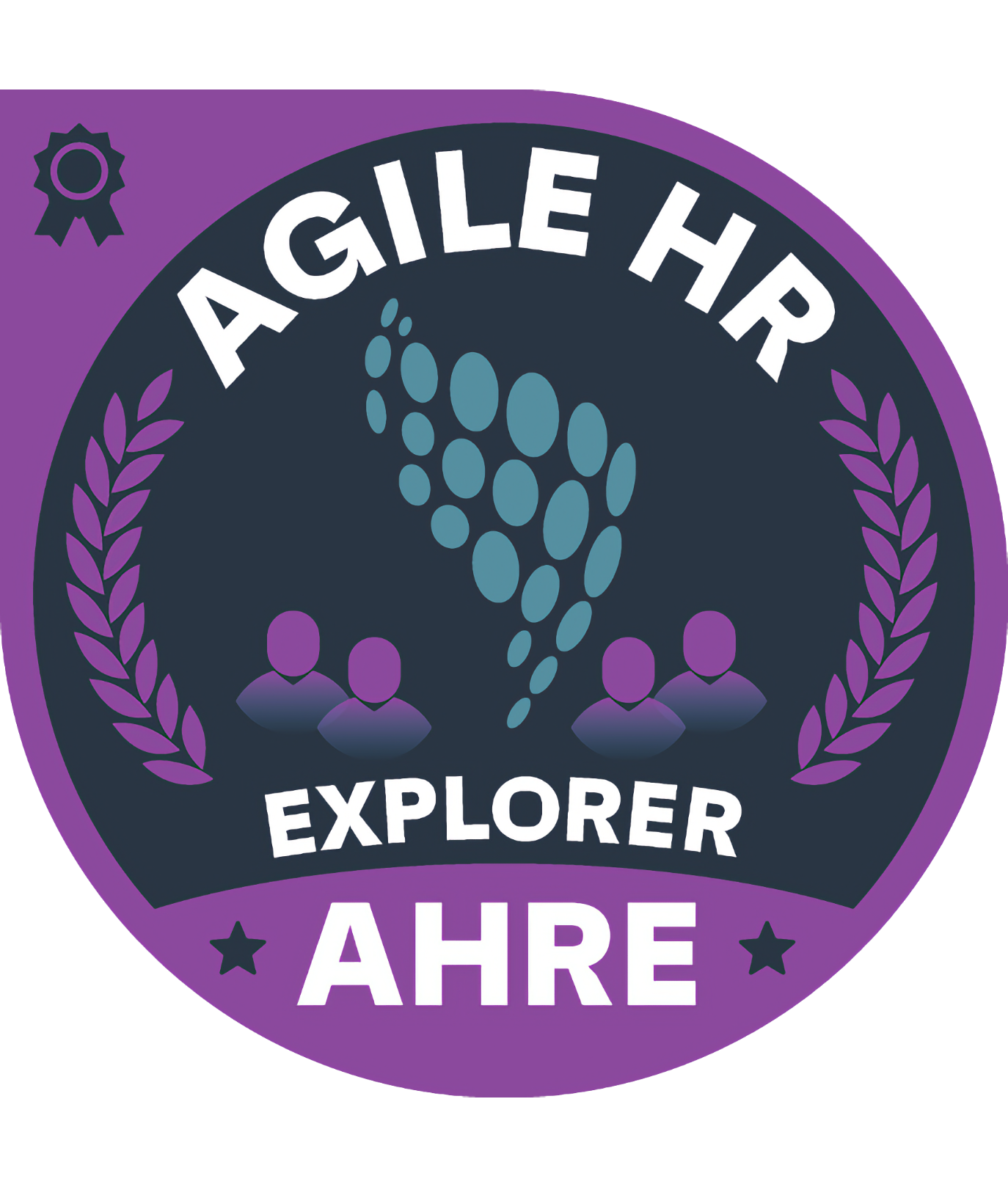 Attendees learn:
New World of Work – explore the latest revolution of work and its disruptive impact on organizations and HR.
Agile Foundations – covers the history of Agile, its values, principles and underlying concepts
Intro to Agile HR – explains the meaning of Agile HR, and Agile4HR vs. HR4Agile
Mini Case Studies – practical stories to help learners apply the newly gained knowledge
Practices and Themes – guidance for applying agile values and principles to different HR practices
Agile HR Explorer answers the questions:
How can I identify the changing nature of work and its impact on HR?
What is the world of Agile and how do I apply agile values and principles?
What is the difference between Agile4HR and HR4Agile?
What are the key Agile HR themes and their relevance to HR Practices?
What's included:
Course workbook
Option to pursue certification from Just Learning Solutions
Accolades:
Certified Agile HR Explorer (AHRE) – certificate and digital badge from Just Leading Solutions