Advancing Scrum Master Servant Leadership with SAFe
As a practicing scrum master in a SAFe organization, you have the tactical skills to coach Agile teams to deliver business value. Build on that solid foundation in the SAFe® Advanced Scrum Master course and discover how to facilitate success for Agile teams, Agile Release Trains (ARTs), and the organization. And get the guidance and tools you need to work effectively in remote environments with distributed teams.
Take your leadership skills to the next level. The SAFe® Advanced Scrum Master course will give you the tools to improve your coaching and facilitation skills, avoid common missteps, and encourage relentless improvement. You'll learn how to apply Lean, Kanban, DevOps, and SAFe principles to improve team and business outcomes. You'll up-level your facilitation skills for key Agile and SAFe events, whether they're in person or across teams and time zones. And you'll discover how communities of practice can support continuous improvement.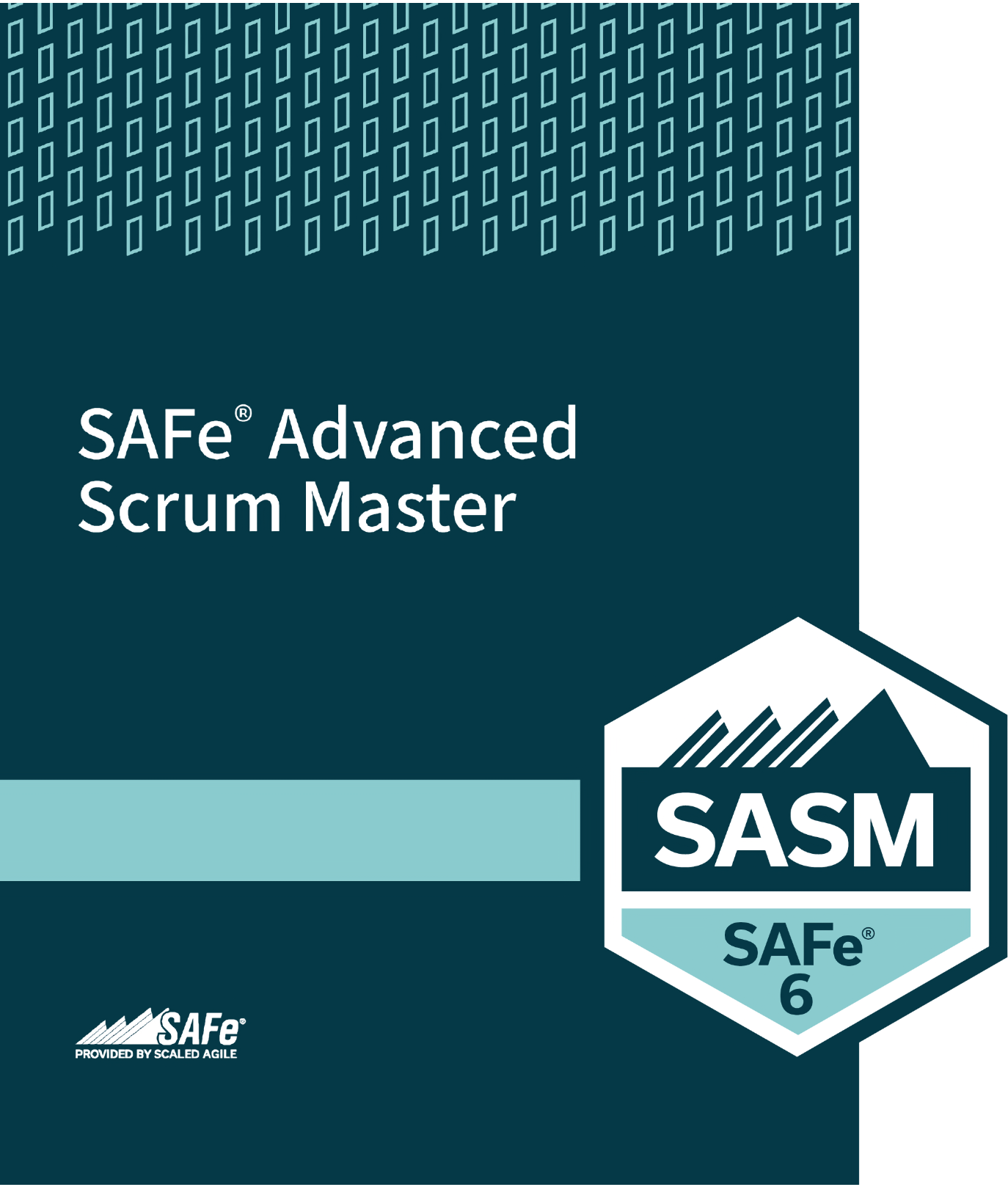 Attendees learn:
How to apply SAFe principles to facilitate, enable, and coach in a multi-team environment
How to adopt scalable engineering practices, Kanban, DevOps, and Agile architecture to optimize flow
How to advance your facilitation skills for ART and team event planning, execution, and delivering end-to-end value
How to build communities of practice to support high-performing teams and ART efficiency
How to lead distributed teams effectively in remote environments
SAFe® Advanced Scrum Master answers the questions:
What's the next step in my learning as a SAFe Scrum Master?
How can I improve my coaching and facilitation skills to support my team?
What are common anti-patterns to avoid when encouraging relentless improvement at scale?
What's included:
Course workbook and SAFe Studio access to help prepare you to take the certification exam, claim their digital badge, and tools to get started in your SAFe role
Remote learning via SAFe® Virtual Classrooms
One-year access to SAFe Studio with your first class attendance

Team Event Facilitator Guides
Online collaboration templates for all SAFe team events
Toolkits to help prepare and execute PI Planning
Access to content, tools, and resources you need to practice SAFe every day
SAFe Advanced Scrum Master certification exam