Achieving Business Agility with the Scaled Agile Framework
Ready to lead a Lean-Agile transformation? Need a deeper understanding of the Scaled Agile Framework? Looking to teach SAFe courses yourself?
Implementing SAFe® offers attendees the broadest level of insight into each layer of a SAFe implementation. This course and resulting certification will help you understand the roles of each person in a SAFe organization and then plan and guide a SAFe transformation. It's also the first step toward becoming a certified SAFe Practice Consultant.
You'll learn how to identify value streams, launch agile release trains, optimize flow, and apply OKRs to Strategic Themes that define the targeted outcomes for the SAFe transformation. You'll also practice the principles of Agile product management and product delivery. If you're looking for a comprehensive and practical understanding of how to help an organization achieve business agility effectively, Implementing SAFe® is the right course for you.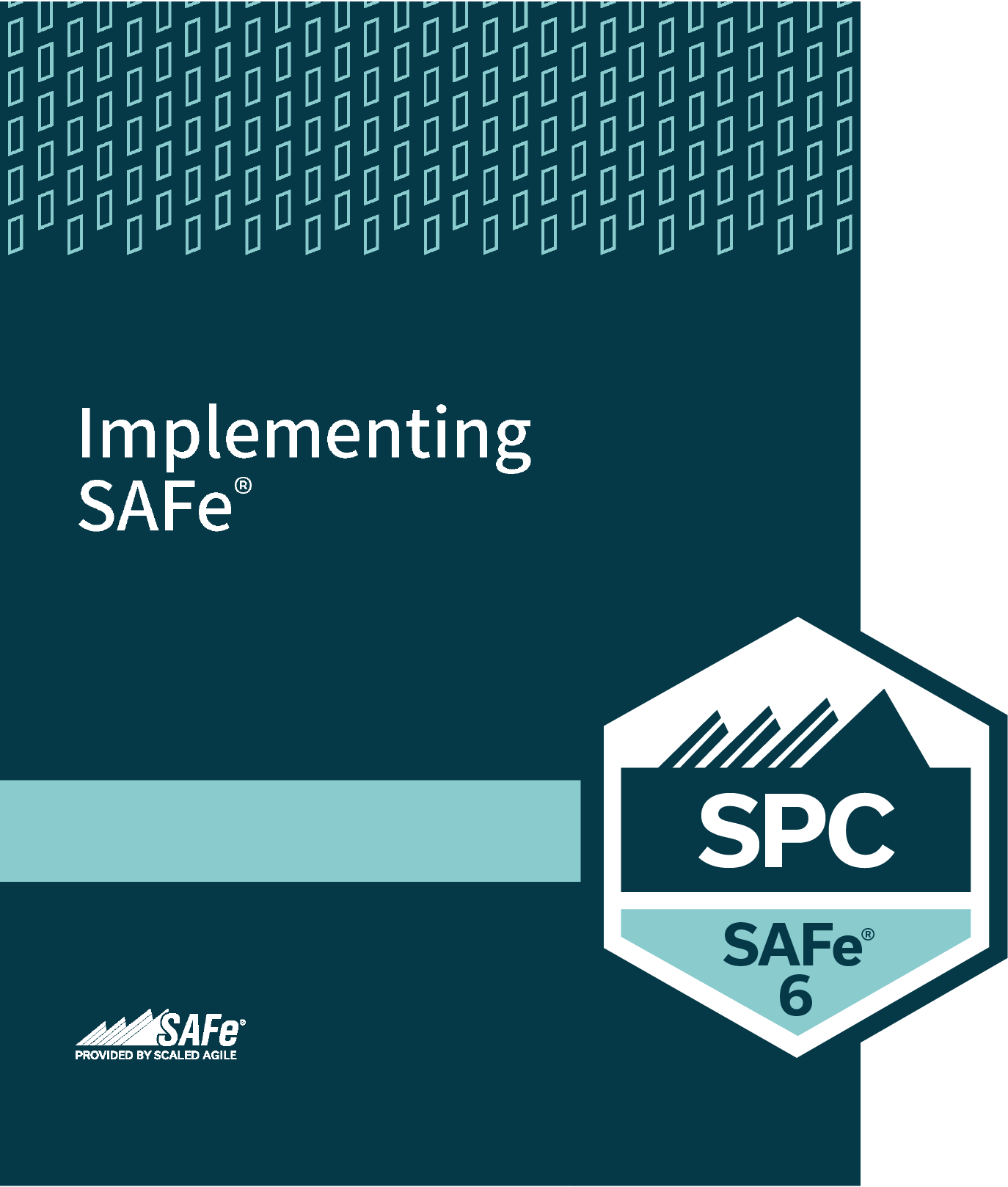 Attendees learn:
How to coach a SAFe transformation
How to launch Agile Release Trains
How to Organize around Value Streams
How to build solutions with Agile Product Delivery
How to empower a Lean portfolio
How to understand each role within a SAFe implementation
Implementing SAFe® answers the questions:
How do I plan and coach a SAFe transformation?
How can I demonstrate your expertise in and promote business agility?
How do I build successful solutions using Agile product management principles and skills?
What's included:
Course workbook and SAFe Studio access to help you prepare to take the certification exam, claim your digital badge, and tools to get started in your SAFe role
Remote learning via SAFe® Virtual Classrooms
One-year access to SAFe Studio with your first class attendance

All the materials that you need to get started as a SAFe Trainer including complete trainer guidance and online enablement
Downloadable toolkits to help you prepare, facilitate and take action from key SAFe activities like Organizing Around Value
Platform access to e-learning modules and curated members-only content to support your SAFe transformation
Member discussion forms to engage in ongoing conversations on the SAFe framework or how to better perform as part of an Agile Team
SAFe Practice Consultant (SPC) Certification Exam